Top 10 Do's and Don'ts For Amazon Affiliates Selling CBD and Cannabis
A year ago, Amazon disrupted the passive income of two million-plus affiliates with massive commission rate cuts and account bans. Make your move with this Amazon affiliate alternative program for CBD and Cannabis. If you affiliate Amazon products, you probably remember receiving the following notice about the affiliate commission rates that have dropped in half or more across most available categories.
"hello associate, we hope you're staying well during his time. You're writing to inform you of upcoming changes to the Amazon Associates program operating agreement which governs our participation in the Amazon Associates program; all changes are effective as of April 21, 2020."
You can see from the following snapshot; commission rate cuts span across most categories. You'll also notice a consolidation of rate categories and commission rates as low as 1%.
What is Amazon Associates?
Amazon Associates are the two million-plus Affiliates who promote products on Amazon, and this notice informed affiliates that commission rates had dropped drastically, disrupting people's lives overnight.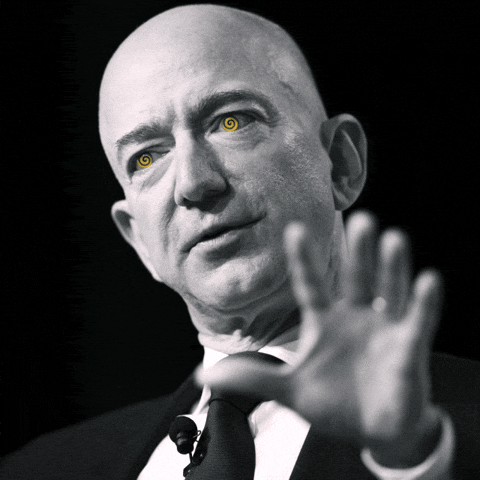 For many bloggers and general website owners, Amazon's Affiliate program helps generate revenue to support their writing or other website goals.
But for some digital entrepreneurs, making money from Amazon can become a nightmare. Like most mainstream ad networks or affiliate programs, Amazon reserves the right to ban you anytime they please.
Break one of Amazon's long list of terms, and all your hard work could go down the drain, and your website or blog investment could take a severe financial blow.
If you are an affiliate on Amazon or planning to become one, read about these mistakes that will get you banned and why you should double-down with a popular online headshop instead.
Here are MHGP's Top 10 Do's and Don'ts For Amazon Affiliates Selling CBD and Cannabis online, and why you should join the best affiliate program alternative to Amazon.
1. Sending Amazon Affiliate Links Via Email
Amazon will ban the use of affiliate links in what they call "offline promotion or in any other offline manner," which applies to personal and promotional emails as well.
While email users use the internet to check their accounts, most email platforms also allow users to access their emails offline. You can still make money from Amazon using email marketing, but you need to work around it by linking to a webpage that includes your affiliate links instead.
Some website owners let readers subscribe to sites, resulting in subscribers getting new post notifications directly to their email inbox. If you use your Amazon link in the first paragraph, users will get a clickable link in their inbox.
It's advised not to use automatic email newsletter services because a click on the link can get you banned later on.
Well, that's not the case with this headshop alternative to the Amazon Affiliate Program by Mile High Glass Pipes (MHGP). Their affiliate program allows the submission of emails to prospects, and when one of those customers makes a purchase, the affiliate's account is automatically credited.
Sending emails is a popular method with affiliates who have a network of engaged customers. Sending affiliate links in email is also useful for creating lifetime customers that are associated with an affiliate for any order.
2. Affiliate Link Shortening or Cloaking
Amazon is concerned with affiliates misleading their audience, as the reputation of Amazon depends on how effective their affiliates refer visitors to their site.
Since Amazons' reputation is at stake, it bans link shortening because using this practice doesn't make it obvious you send users to the Amazon platform.
However, MHGP allows for specific changes to referral links in the following two ways.
Affiliates can use a integration to convert their referral links right from the affiliate dashboard automatically. 
MHGP can also set up a redirect from their shop to an affiliate's referral link upon request.
Include links in eBooks or PDF documents
3. Placing Affiliate Links in PDF's
Like email, eBooks and PDFs are easy to access offline as well, making injecting Amazon Affiliate links using these methods are prohibited.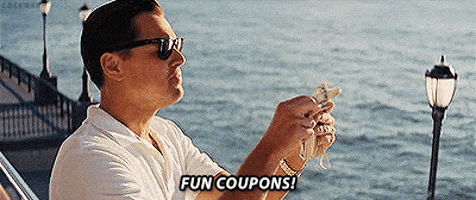 As a bonus, any print material, direct mailing, SMS, MMS, email, or attachment to an email, another document, or any oral solicitation is prohibited.
With MHGP, affiliates can create unique coupon codes for alternative applications in print and digital. When the coupon code is triggered, the affiliate is credited for the order. The coupon code method works well for Instagram and Snapchat social media influencers.
Launch a Guerilla Marketing campaign with QR Code embedded affiliate links, or go hardcore social media and use your coupon code link in any piece of creative, across any platform you choose.
4. Operating More than One Account
Amazon only allows one account per individual to limit spam and make sure that their bans carry weight. You can expect to get banned almost immediately if you create more than one account.
MHGP will allow you to operate more than one account, so long as the media properties you are using the account are for a different business entity, brand, or page.
5. Not Mentioning You Are an Amazon Affiliate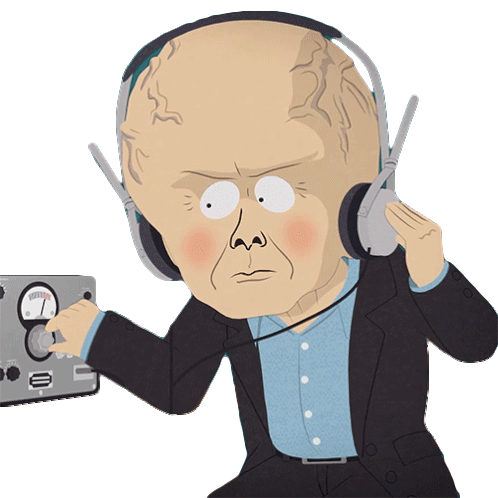 If you're an Amazon affiliate, every individual page of your website that sells an Amazon product must include a disclaimer stating that you're an Amazon Associate and earn a small commission from sold products.
Leaving this information out will get you banned from Amazon quickly, but with the MHPG Affiliate Program, that's not in their Terms of Service. (ToS)
6. Linking from Sexually Explicit Websites
Under item 2 of the Amazon Associates operating agreement, Amazon strictly forbids using affiliate links on websites that promote or contain sexually explicit or violent materials.
Let it be understood that no individual or company should ever promote violence in any medium whatsoever.
That being said, Mile High Glass pipes is a company that provides general information about the cannabis industry as it relates to breaking taboos around adult sex-work, gender and race inequality, physical and emotional well-being, and more topics.
Moreover, It's becoming a lot easier to buy ads on porn sites. TrafficJunky, the ad network for Pornhub, RedTube, and other adult entertainment properties' parent company, MindGeek, created a demand-side platform CBD and cannabis brands can join.
You'll find cannabis and sex topics popularly accepted in mainstream culture and on the internet. 
MHGP welcomes most website owners and influencers in ad-restricted niches to become affiliates to earn a more significant stream of passive income in a growing market.
7. Buying Paid Search Placements
Amazon prohibits paid search placements, meaning you can't use your affiliate links in pay-per-click ads through bidding on keywords or search terms. Be careful while generating traffic for your website using paid ads; it can lead directly to an affiliate ban on Amazon.
Paid placements of this kind can do a lot to make your site more successful while generating additional revenue over time. Unfortunately, advertising for MHGP and other online headshops is also prohibited. One of the main reasons selling "tobacco-related products" online is almost worse than being an Amazon affiliate.
Suppose you have a media property with an active advertising account. In that case, MHGP will not object to an affiliate driving online sales through their advertising efforts if the affiliate can afford pay-to-play.
8. Mentioning Product Price On-Page
Since the price for items on Amazon changes regularly, putting price information right in your content results in unwanted discrepancies that can confuse users.
Beyond angering a potential happy customer, discussing prices in your content could result in a ban on your Amazon affiliate account.
While the items' price is subject to change on Milehighglasspipes.com, they maintain a stable retail price on the storefront. Any discounts on items typically come in the form of a promotional code, except major US holidays or Automatic Sales.
Feel free to mention the item price in your creative or on-page efforts so long as you are mindful of both the user's experience and both parties' reputation.
9. Offering Rebate Incentives
Offering a rebate is one trick marketers use to increase sales, and it generally works well for digital product marketplaces. However, Amazon makes this impossible to do as an affiliate.
Their policy dictates that "You will not offer any person or entity any consideration or incentive (including any money, rebate, discount, points, a donation to a charity or other organization, or another benefit."
Yet another reason to free yourself from the shackles of the Amazon affiliate program. MHGP will not interfere with your marketing efforts so long as they don't damage the brand's reputation or confuse the audience.
10. No Sales In 90 Days
When you sign up for the Amazon Affiliate program, you need to sell at least 1 product within 90 days; else, you will no longer be an Amazon affiliate. However, you can re-apply and try to become an affiliate on Amazon anytime later, but only during this time. Ouch.
Not during a global pandemic, nor at any time does MHGP put a time limit on their affiliate's efforts. Any promotion of the brand on behalf of their community is welcomed, respected, and appreciated
Suppose an affiliate ever needs help understanding how to use the affiliate program tools. In that case, they can use the contact us form or call (213) 988-7576 to speak to an affiliate program manager.
Bongs & Dab Rigs on Amazon
Amazon seems to have a highly unpredictable prohibition policy on selling cannabis use products like bongs, and dab rigs, on the platform.
While Amazon has clear guidelines for what's permitted and prohibited in their policy on selling "Tobacco & Tobacco-Related Products," many users have reported having been banned for selling tobacco-related items allowed in their policy.
To that effect, online headshops trying to sell a water pipe online are in a league of their own, wholly excluded from mainstream advertising platforms like Google, Facebook, Instagram, and so on.
If cannabis, vape, or tobacco brands want to advertise on mainstream social platforms, they better be prepared to implement an insider secret strategy only digital advertising experts would know about.
Are you a reseller with a dropshipping website or an affiliate marketer frustrated with the leading cannabis industry suppliers' horrendous response times?
Online companies like Smoke Cartel, Dank Stop, and Greenlane consistently drop the ball on their customers, retailers, and affiliates with a lack of communication, prolonged turnaround time, and virtually no one-on-one support.
Forget about them!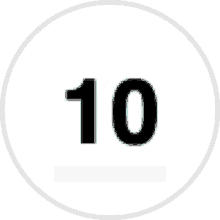 Become an Affiliate for Mile High Glass Pipes and promote CBD & Cannabis use products with this higher-paying alternative to the Amazon affiliate program.
It's Your Turn.
Is your status as an Amazon Affiliate hanging on by a thread?
Are you an experienced amazon associate and want to contribute to the dialogue?
Have online headshops burned you in the past?
We'd love to hear from you.
---